Dec 06, 2021
---
[NEWS] NETSTOCK Acquires Demand Works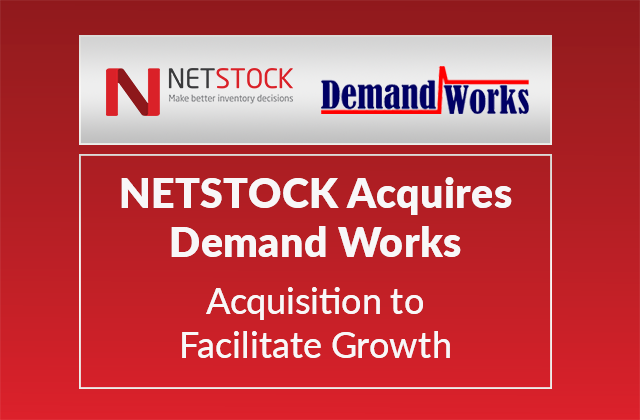 NETSTOCK is proud to announce the acquisition of Demand Works, a leading provider of sales and operations planning solutions for mid-sized and larger manufacturers and distributors. The combined company will deliver advanced inventory optimization & sales and operations planning solutions to 2,100+ customers globally.
Through this acquisition, NETSTOCK will leverage Demand Works' capabilities to broaden its solution for smaller businesses while leveraging its global sales and delivery capabilities to expand Demand Works' coverage in Western Europe, Australia, and other regions. The combination of the two organizations and solutions will speed the growth of both companies and will enable the provision of right-sized solutions for manufacturers and distributors of all sizes.
NETSTOCK CEO, Tony Sinton, has this to say about the acquisition: "With the volatility and consequential complexities of managing supply chains today, we are delighted to welcome Demand Works into NETSTOCK Group. And as a result, we're able to offer customers a truly world-class supply chain planning solution. NETSTOCK believes that every business no matter its size deserves access to the right tools to succeed. Demand Works brings its expertise in advanced inventory planning, both granular and macro forecasting, as well as its inventory and finite capacity planning capabilities. Demand Works has comprehensive sales and operations planning capabilities which will be of particular interest to a number of our customers."
Bill Tonetti, President, Demand Works, has this to say about the acquisition: "Demand Works and NETSTOCK both have excellent reputations for providing solutions that help businesses manage with efficiency and agility in increasingly challenging supply chains. The combined company will have the strength and global presence to accelerate growth and innovation."
We are thrilled to welcome Demand Works into the NETSTOCK family and look forward to a rewarding future together.
---
Written by Tony Sinton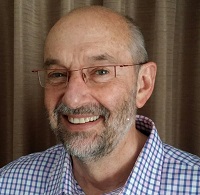 Tony is the group CEO and co-founder of NETSTOCK, the first fully cloud-based inventory management solution. Tony provides strategy on supply chain management and has spent the last 30 years enabling thousands of companies across the world to better manage their inventories.