Jul 13, 2021
---
NETSTOCK Acquires NETSTOCK Europe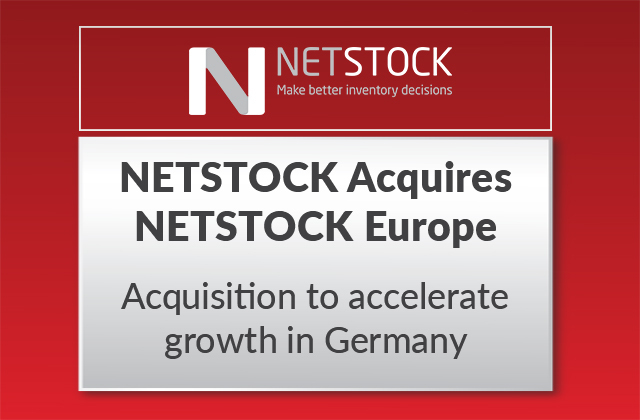 London, UK and Dortmund, Germany – NETSTOCK is proud to announce the acquisition of NETSTOCK Europe. The acquisition allows us to accelerate growth in Germany, while continuing to invest in our NETSTOCK app.
NETSTOCK Europe helps its customers manage over $500 million of inventory through the Company's Software-as-a-Service platform. The risk-based inventory and demand forecasting solution is used by customers in distribution, manufacturing, retail, and warehousing to minimize stock-outs, reduce excess inventory, and improve time to order. NETSTOCK Europe has over 150 customers, including companies and brands such as Lampenwelt, Villeroy & Boch, Jacob Sönnichsen, Fehlig Agrar-Ersatzteilmarkt, Horror-Shop.com, Vitavia, and PowrX.
NETSTOCK Europe's solutions enable inventory planners to focus on the items that matter by leveraging inventory best practices that have been adapted in the platform. These best practices are traditionally available to only the largest of enterprise customers. The NETSTOCK solution is easy-to-install and integrates with 40 different ERPs and providers.
Jörg Salomo, Founder of NETSTOCK Europe, has this to say about the acquisition:
"We're excited to join with the worldwide NETSTOCK family. The German speaking market has massive potential and having established NETSTOCK as a significant provider we can now use this opportunity to grow substantially, thus enabling more and more customers to better plan their inventory."
In his new role, Jörg will be responsible for Sales and Business Development in Europe.
NETSTOCK Group CEO, Tony Sinton, has to say about the acquisition:
"I am delighted to welcome Jörg and his team to our group. NETSTOCK Europe is an important territory for our future growth given the number of small to medium size companies that are looking to improve the performance of their supply chains. The volatility both in supply and demand, as a result of the pandemic, has create enormous interest in how to improve planning and better manage cash. We intend to invest in NETSTOCK Europe in order to take advantage of the exciting opportunity we see and to build on the success we have enjoyed over the past few years"
Strattam Capital made a majority investment in NETSTOCK in 2020 to enable NETSTOCK to accelerate growth.
About NETSTOCK
NETSTOCK was founded in 2009, with the vision of delivering cloud-based inventory optimization solutions to small and medium sized businesses around the world. The founders of NETSTOCK, Tony Sinton, Barry Kukkuk, Craig de Kock and Andy Hiscox, have collectively been leading the development of inventory optimization solutions since the late 1980s.
Today, NETSTOCK is a leading inventory optimization platform serving over 1600 customers around the globe, managing over 100 million products with a combined inventory holding of $15.5 billion. At its core, NETSTOCK believes that every small and medium sized business deserves to compete in the market. With its advanced cloud-based solution, customers of NETSTOCK are able to achieve a reduction in excess stock, faster ordering times, and a reduction in stock-outs, ensuring optimal inventory investment.
About NETSTOCK Europe
NETSTOCK Europe was established in 2013 as the first non-English speaking NETSTOCK company based in Dortmund, Germany. NETSTOCK Europe has grown especially in the e-commerce space covering various companies in the SMB sector and has provided the NETSTOCK solution to over 150 customers.
With a constantly growing partner network, NETSTOCK is broadly and effectively positioned in the market for inventory software in Germany with a high potential for further growth.
About Strattam Capital
Strattam Capital invests in founder-led independent B2B software and technology companies outside of Silicon Valley. We believe in aligning with founders and CEOs before signing, via our Five-Point Plan process to allow execution with purpose, excitement, and efficiency. Headquartered in Austin, TX, we connect companies with the people, process and scale needed to reach their potential.
---
Written by Tony Sinton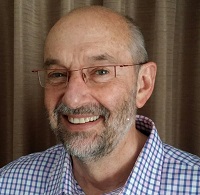 Tony is the group CEO and co-founder of NETSTOCK, the first fully cloud-based inventory management solution. Tony provides strategy on supply chain management and has spent the last 30 years enabling thousands of companies across the world to better manage their inventories.