Mar 23, 2022
---
G2 rates Netstock #1 in 4 categories for Spring 2022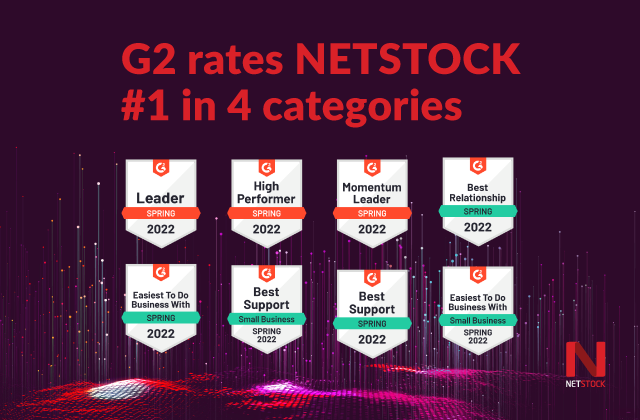 The G2 Grid® Reports for Spring 2022 have been released! At Netstock, customer success is at the center of everything we do as a business, and that's why we're thrilled to announce G2 has named us a Leader, Momentum Leader, and High Performer in four categories. Thanks to our customers' great feedback, we've been awarded the following badges for the Grid® Reports for Spring 2022:
1. Highest Satisfaction score among products in the Demand Planning and Inventory Control categories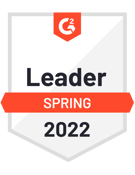 "Netstock received the highest Satisfaction score among products in Demand Planning. 100% of users rated it 4 or 5 stars, 100% of users believe it is headed in the right direction, and users said they would be likely to recommend NETSTOCK at a rate of 97%."
2. High Performer in the Sales & Ops Planning category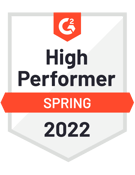 The High Performer badge is awarded to businesses with high satisfaction scores in their respective categories.
Our highest-rated features include:
Avoid Shortages - 100%
Inventory Targets - 100%
Data - 100%
3. A Momentum Leader in the Demand Planning category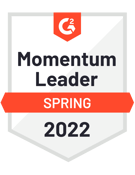 "A product's Momentum score is calculated by a proprietary algorithm that factors in social, web, employee, and review data that G2 has deemed influential in a company's momentum," says G2. Netstock's Momentum Score is 85% and we have a Satisfaction Score of 89%.
Read more about these statistics on our G2 profile page here.
4. Netstock is easily accessible, user-friendly, and provides the best support in the market!
Don't take our word for it… see what our customers are saying:
"Netstock provides near real-time data in a user-friendly dashboard allowing you to focus on key areas. The drill-down function enables you to expand your view from 5 highlighted items to the full list which can be sorted and filtered to best suit your needs. New stock items can be easily identified and forecasts created." - Yvonne Y, Finance Director. Read the full review

"Netstock provides you with various factors and information useful to forecast all on one page (e.g. lead times, supplier reliability, open outbound orders, previous shipment history, demand type)." - Lucy, M, Supply Chain Planner. Read the full review.
Visit netstock.co to learn more.
See more reviews on our G2 profile!
---
Written by The Inventory Mentor
The Inventory Mentor provides thought leadership insights and industry trends for the supply chain industry.